Will and I have been daydreaming about a trip to WA, and planning the ultimate Western Australia itinerary. As we're obsessed with visiting stunning Australian beaches, mainly in New South Wales, it's turning into coastal road trip; a West Coast Australia tour of as many beaches as we can fit in! I've reached out to some fellow bloggers to get inspiration and recommendations. With their help, I've pulled together this list of the top 10 beaches to add to your Western Australia itinerary. Happy planning!
If you're planning your Western Australia itinerary, pick up a copy of Lonely Planet's West Coast Australia guide book below;
1. Turquoise Bay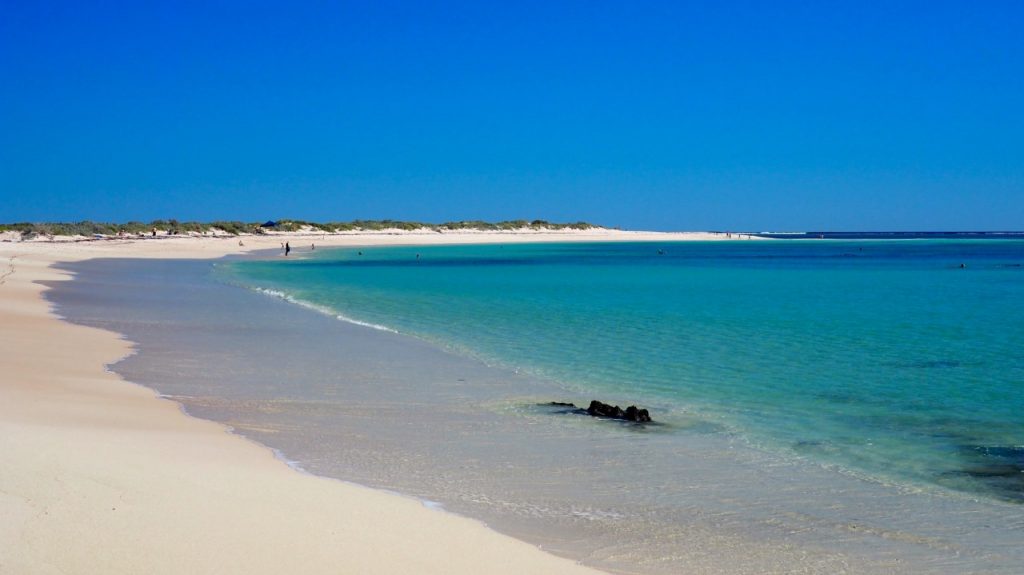 No prizes for guessing the colour of the sea that laps on to the brilliant white sand at Turquoise Bay.But that's not the only reason why I love this beach. It's actually two beaches rolled into one and I discovered it while visiting Ningaloo Reef during a three-week road trip in Western Australia.
On the south side, a strip of white sand is sandwiched between dunes and the crystal clear waters of the reef. But head into the water with your snorkel and goggles and you'll be treated to a drift snorkelling experience like no other. You'll glide past large numbers of fish and other sea creatures until you reach a marker where you'll need to exit the water (as the current then becomes too strong). At which point, go back and repeat!
And when you've had your fill of drift snorkelling, you'll make your way around to the crescent-shaped part of the beach at the southern end of Turquoise Bay. The sand here is unbelievably fine and clean. It's the perfect place to do absolutely nothing other than reading a book and occasionally cool off in the calm, shallow water.While keeping a watch out to sea for the occasional breaching humpback whale, of course. Just simply a wonderful beach in a stunning part of WA that should be on your Western Australia itinerary.
Contributed by Nicky from aboveusonlyskies.com
2. Shell Beach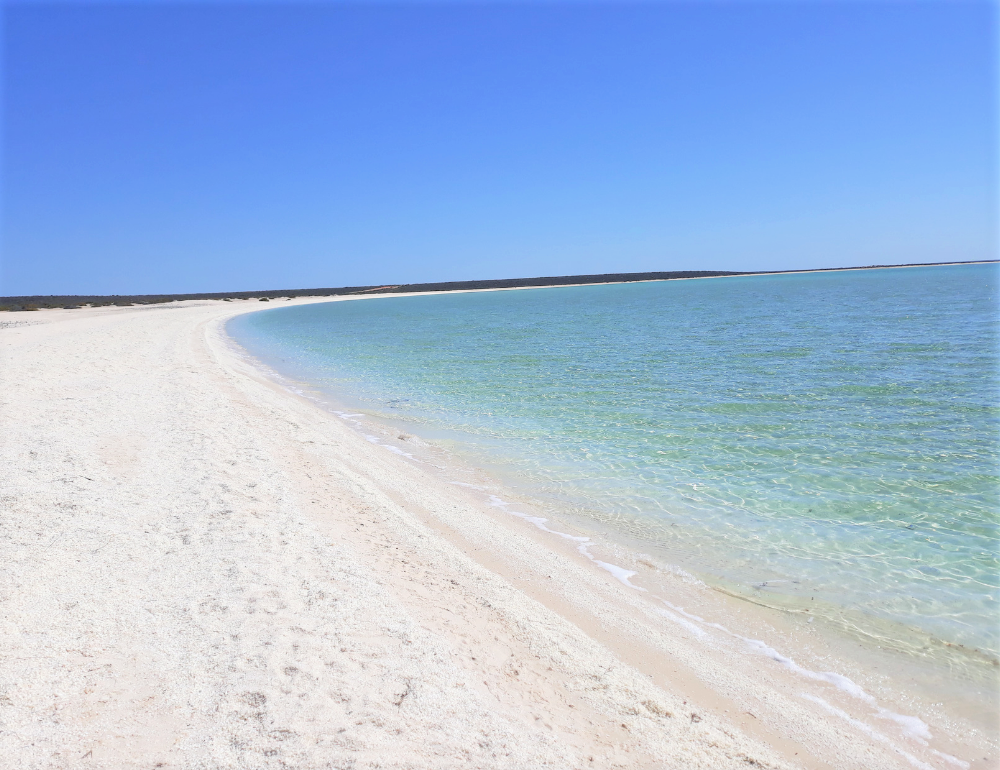 One of the most beautiful beaches on our Western Australia itinerary was Shell Beach. In fact, it's probably the prettiest beach we saw throughout our whole backpacking trip in Australia! Located in the Shark Bay area, south of Denham, Shell Beach is well worth stopping at to marvel at the crystal clear waters and millions of shells that make up the beach!
From the car park, it looks like any other sea shore with glistening sand. But as you get closer, you'll see that it's actually tiny white shells that are 10 metres deep to create the beach! As soon as you get to the shells, it will be fairly soft to walk on but very odd and not something you'll experience in many other place in the world!
The water in the bay has an incredibly high salt content too, so you'll find it really easy to float around in the shallows! You can park for free and there's a toilet but that's pretty much it. Spend a relaxing hour here because there's a high chance that there will be nobody else around.
Contributed by Jade from twotalltravellers.com
3. Cottesloe Beach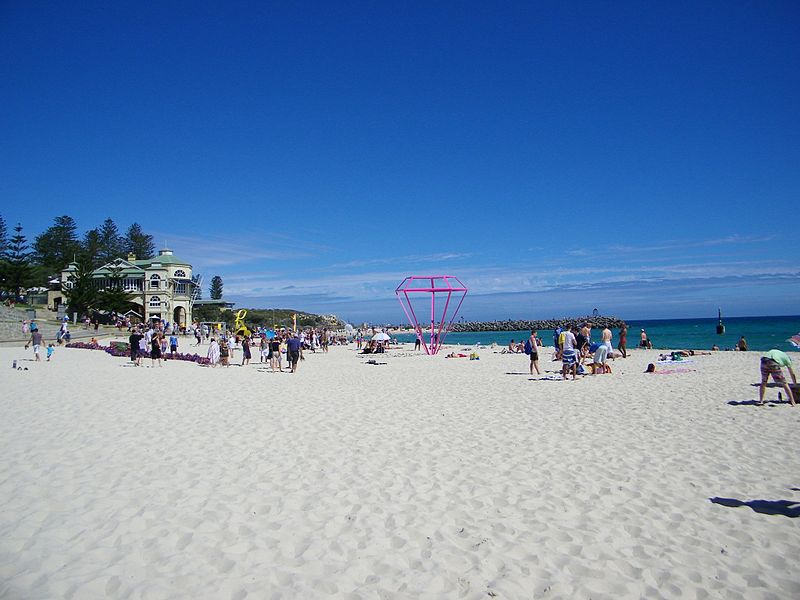 Once of my fondest ongoing memories growing up in Perth was the family day out to Cottesloe beach. I don't live in Perth anymore, but every time I visit I visit this iconic white-sand beach. Cottesloe Beach is a great place to swim, sunbathe, and chill at a cafe while watching the sunset, but there are many other things to do there too. Most of them are free and accessible all-year round. There are also a few seasonal ones that are definitely worth the look if you are about at the right time of year.
Some of my favorites include:
Walking (or riding) along the scenic ocean way. (Main beach)
Getting in a game of beach cricket (Main beach)
Diving off the ocean bell (Main beach)
The annual Sculpture by the Sea exhibition (Main beach in March)
Snorkeling in Peters Pool (North Cottesloe Beach)
Surfing (South Cottesloe Beach)
Watching the kite-surfers (South Cottesloe)
Having a picnic on the grass along the esplanade (Main beach)
Watch a concert (on the grass when scheduled)
Getting to Cottesloe Beach is easy. It's a scenic 30-minute drive from the city center, or you can catch the train which will get you there in about the same time. Jump on the Fremantle train line to Cottesloe Station and take a 10-minute walk down Forrest street.
Contributed by Bert from survivalfitnessplan.com
4. Rottnest Island Beach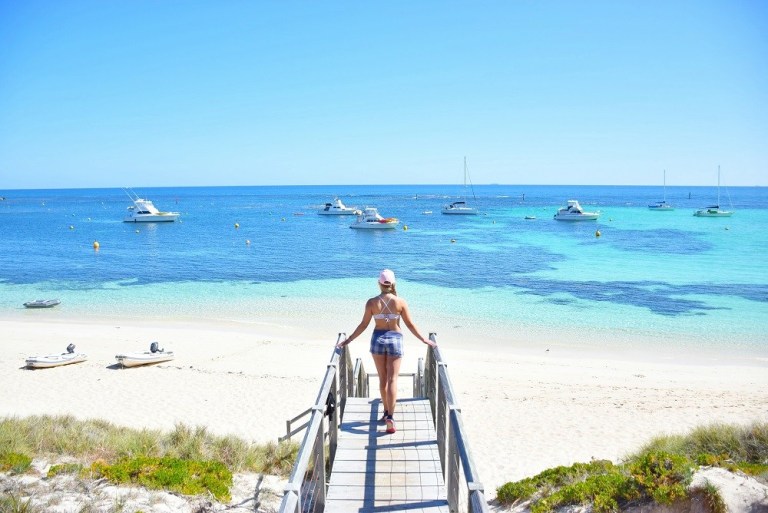 Rottnest Island is a small island off the coast of Perth, Western Australia. It's one of the best places to visit in Perth and a common holiday spot on a Western Australia itinerary for locals and international visitors alike. There many reasons a Rottnest Island day trip, but the main reason is the pristine beaches. One of the best beaches on Rottnest Island, in particular, is Lady Edeline Beach.
This stunning beach is nestled in a calm bay, protected by a coral reef. Lady Edeline Beach is the perfect place to swim and snorkel. The beach is also popular among boats and in the bay you can tie up at one of the moorings and enjoy the crystal clear waters that surround Rottnest Island.
Another very unique reason this beach is so popular is because of Quokkas. Quokkas are a native marsupial only found on Rottnest Island. These little guys are super friendly and are well known for being the best selfie partners. Lady Edeline Beach is easily one of the best beaches in Australia – and maybe even the world!
Contributed by Bailey from destinationlesstravel.com
5. Garden Island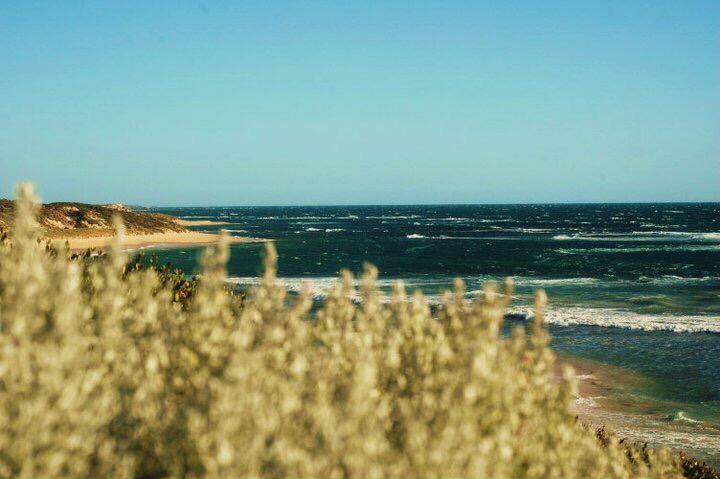 One of my favorite beaches are located on a Naval Base in Western Australia. I was spoiled with constant access to it whilst in the Navy. Most of the beaches on the island is not accessible to the public except for the West and North side if landing via boat. I was married on this island. It is a very private beach due to the challenges of accessibility.
Garden Island is located just off Rockingham Foreshore. You can get there if you leave from the Woodman Point Boatramp via boat or Kayak. It is not advisable to head there on rough days. Once on the island you should not leave the beach area unless you have prior clearance. You need to remember it is still a Naval base the majority of the island.
If you love finding a beach just for yourself I highly recommend making your way over on your Western Australia itinerary. I have had many days with friends there enjoying a relaxing Sunday without the crowds found at Rockingham foreshore.
Contributed by Petro from petromarais.com
6. Lucky Bay
Lucky Bay is in Cape Le Grand National Park about an hour east of Esperance. There is a fair chance you will have seen a picture of it. The images of kangaroos relaxing on the sand with turquoise water in the background often appear on social media. Even the best pictures fail to do this place justice – which is why you should see it in person. The first thing you have to see to believe is the sand. It's white. Really white. Depending on which website you read, it is the whitest sand in Australia. Even though some east coast beaches might dispute this, Lucky Bay has twice been crowned the winner and is a must on any Western Australia itinerary.
The sand is incredibly fine grained. Our kids described it best when they said it was like walking on hard lemon gelato. Then there's the water. It is such a brilliant blue you have to convince yourself it is real. The colour was so unlike anything they had seen before, our kids baulked for a few seconds before jumping in.
Don't think you have to limit yourself to summer to see the best of this place. While we were there the weather was quite stormy. Rather than dulling the colours, the grey and lilac clouds seemed to provide even more contrast for the blue and white of the bay. You might even get the place to yourself out of season. There are toilet and BBQ facilities. Limited camping sites are also available.
Contributed by Natalie & Steve from curiouscampers.com.au. Whilst you're in Western Australia, head up the coast to Karijini National Park for beautiful gorges, adventure walks and magical swimming holes.
7. Bunker Bay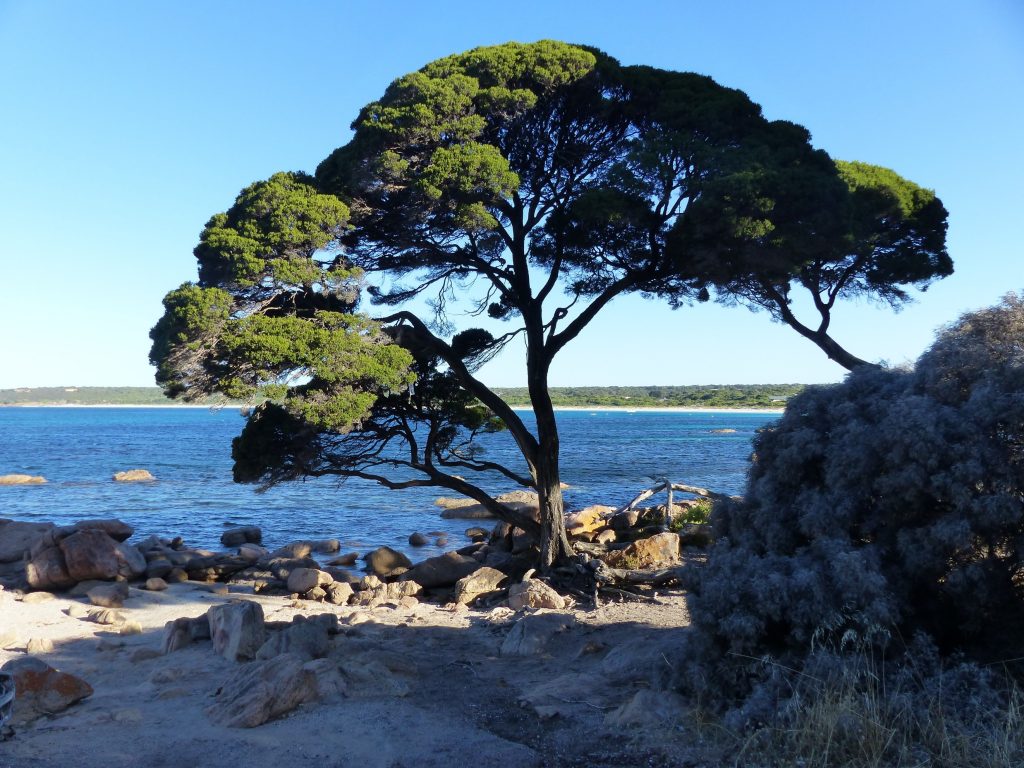 While on a solo driving exploration around the south west of Australia, I discovered Bunker Bay. The rugged beauty of this beach struck a chord with me. I arrived at the end of the day when the light was changing & most people were leaving, but the stunning coastline took my breath away.
Bunker Bay is a pristine, white sand beach, protected from the ravages of the Indian Ocean by Cape Naturaliste which creates a calm bay where swimmers of all ages can enjoy the clear turquoise water. For those keener on trying their hand at diving or snorkelling, they will not be disappointed. Just off shore the continental shelf drops away, creating the perfect spot for whales & hammerhead sharks to bask. If you're snorkelling, head to Shelley Cove for the best chance of sighting the marine life on offer.
There are hiking trails & lookouts along the coast but if you go slightly further afield you can find world class surfing breaks or tour the Cape Naturaliste Lighthouse. However, the real beauty of Bunker Bay comes from its location, in the Margaret River Wine Region. With excellent food & some of the best wineries in Margaret River just a short drive away Bunker Bay is a hard beach to beat!
Contributed by Sue from suewherewhywhat.com
8. Gnarabup Beach
It is about as far west as you can get in Australia, so perfect for a Western Australia itinerary. Nestled between the small township of Margaret River, and the raging Indian Ocean, Gnarabup beach is a slice of paradise.Waves that guarantee the waters are always teeming, and a beach walk that stretches as far north as the eye can see, up to, and beyond Prevelly. The invigorating smells of salt, and seaweed, sit heavy in the air. Only relenting as you get closer to the unmissable White Elephant café. The strong scent of coffee, bacon, and eggs are enough to lure all but the most strong willed of visitors.
Rise early and take a morning stroll, thankful that you are not the ones braving the cold sea. Take breakfast at the "El", as locals refer to it, and grab an oceanside seat. Watch, mesmerised by the many surfers, and the way they take command of the powerful white waves.
Filling your day in the Margaret River region will probably entail a wine tasting trip out to some of the best wineries in Margaret River, a region that now produces 20% of Australia's premium wines. Or maybe a visit to the local limestone caves. But make your way back later in the day, to witness one of the Instagrammable perfect sunsets that in any other part of the world would be jowl to jowl with selfie wielding tourists. All along the beach walk there are convenient spots to sit with your cold beer or glass of wine, in quiet contemplation, as the sun slowly sets on another perfect day in the Margaret River region.
Gnarabup remains a place held sacred by the locals, and the rest of us lucky enough to have been able to spend time there
Contributed from Fran from francan.co.uk
9. Green Pools
Green Pools is an absolute gem – if you didn't know about it, you probably wouldn't stop in on your Western Australia itinerary. Marked with a small road sign, this short drive off the main road, fifteen kilometres west of Denmark, is well worth a visit! Green Pools is a popular spot for locals to swim – sorry, we're letting the big secret out!
Green Pools is in William Bay National Park and is very well protected from the Southern Ocean, allowing for the water to be calm and perfectly pristine. While the beach is not patrolled, under supervision it is a fabulous place for children to swim as there is a very gradual slope going into the water. Take your snorkelling gear and enjoy some fish and coral around the rocks. Or find a rock surrounded by deep enough water and plunge yourself into this exquisite sea.
There is parking at Green Pools as well as at Elephant Rocks, just a 10 minute walk along a made track. Elephant Rocks is equally as beautiful and a fabulous spot to explore and enjoy the enormity of the rocks and coastline. Climbing over the rocks is great fun, however, caution must be taken.
Contributed by Erin from Australian Mountains to Sea
10. Meelup Beach
Meelup Regional Park is located 250km south of Perth, within the Dunsborough area which has a plethora of beaches to explore and fall in love with. Like many beaches on this Western Australia itinerary, Meelup beach is exceptionally beautiful, with clear waters, stunning outlooks, rugged outcrops and headlands. There is plenty of parking for visitors, toilets and beach showers, picnic tables and ample space to throw out a picnic blanket for a relaxed afternoon by the water.
Meelup Regional Park stretches 11.5km from Dunsborough through to Bunker Bay; uniquely with a north-east facing coastline. It is well protected allowing growth of dense vegetation near the waters edge, creating a stunning contrast of colours between the turquoise water and the natural beauty of the land. Within the park there are walking trails and bike trails offering some breath taking views.
Within the region there are a number of great places to eat, wineries to visit and just around the corner from Meelup Beach is the Eagle Bay Brewing Co, which offers unlimited views, atmosphere for the whole family, fabulous food and of course great beers. Meelup, is an aboriginal word meaning 'place of the moon rising'; this park was given the name because at certain times of the year the full moon appears to rise from the sea.
Also contributed by Erin from Australian Mountains to Sea